Nest Public School
About Us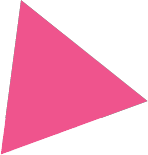 The mission is to strive for the all-round development of students at school level within the framework of our cultural heritage and moral values.
Create an excellent academic environment and facilitate holistic classroom experience. School will be known as the best option for nurturing of talents, values and wisdom.
Modern Hills , Ramanattukara, Calicut-673633, Kerala
+91-48329662828
+91-9400863188
Nest Public School is founded by a team of passionate community reformers under the ageis of noble education and service trust (Regd.) since 2004.Nest is all set with international standard of learning ambience to impact knowledge in global standard. It strives for designing credible and complete generation, who are enlightened with spiritual values and empowered with modern education .The prime objective of the trust is to impart knowledge and skills in the right perspective. School has been declared and certified as a minority educational institution, covered under section 2(g) of the government of India, National Commission for minority Educational institutions act 2004.
Nest Public School fully conforms to the CBSE norms and requirements and is affiliated to Central Board of Secondary Education. Nest Model Montessori is an excellent academic application of Nest Public School for the children age 4-6. Curriculum a well as the methodology is specially designed is such a manner that keen attention to character building and behaviour grooming is given utmost importance.